We take in books for store credit, but unfortunately we can't take everything! Here is a detailed list of the books and authors we are currently looking for. We can do a trade for store credit, or we can do cash. For more information about our trade policy, check out the page "Books to Sell?"  Please note these lists are not updated daily! We do our best to keep them current, but we have so much stock moving in and out it is impossible to keep them 100% accurate.
If you are looking for cash only for your books, or if you have records to sell, please call ahead before stopping by to ensure we can look at your collection that day.
Fiction Best-Sellers
The Tattooist of Auschwitz by Heather Morris
Us Against You by Fredrick Backman
Women Talking by Miriam Toews
The Clockmaker's Daughter by Kate Morton
A Spark of Light by Jodi Picoult
The Break by Katherena Vermette
Little Fires Everywhere by Celeste Ng
The Woman in the Window by A.J. Finn
Crazy Rich Asians by Kevin Kwan
The Kept Woman by Karin Slaughter
Son of a Trickster by Eden Robinson
The Stranger in the House by Shari Lapena
The Woman in Cabin 10 by Ruth Ware
Big Little Lies by Liane Moriarty
Never Let You Go by Chevy Stevens
Indian Horse by Richard Wagamese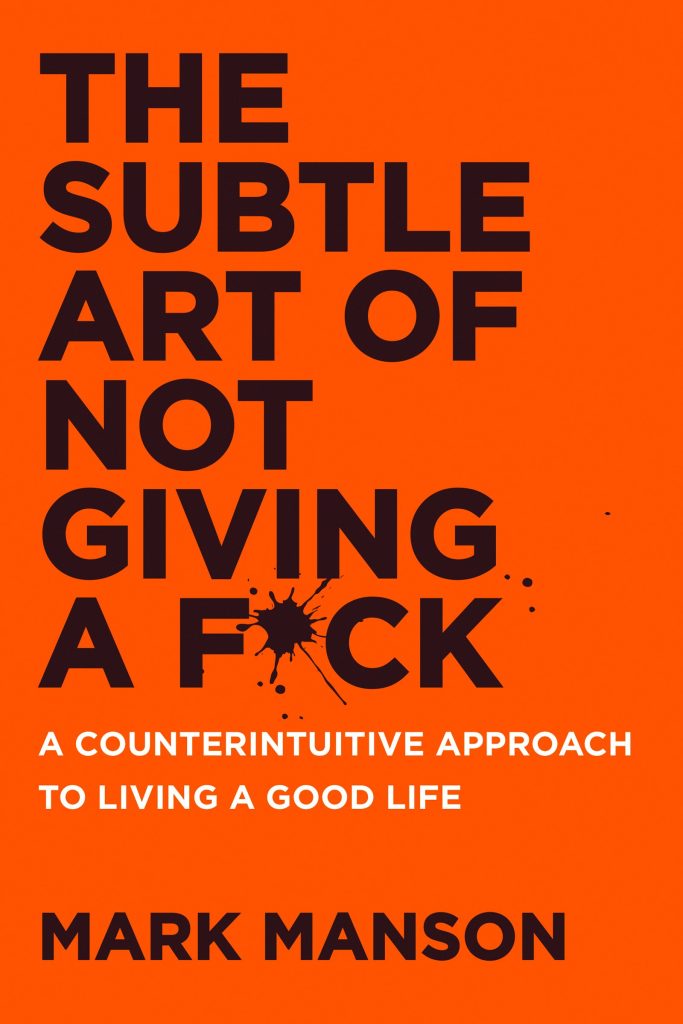 Non-Fiction Best-Sellers
Educated by Tara Westover
The 12 Rules for Life by Jordan B. Peterson
Girl, Wash Your Face by Rachel Hollis
The Inconvenient Indian by Thomas King
Sapiens by Yuval Noah Harari
Run, Hide, Repeat by Pauline Dakin
You Are A Badass – Jen Sincero
Not That Bad by Roxane Gay
The 4-Hour Workweek by Timothy Ferriss
Braving the Wilderness by Brené Brown
Quiet by Susan Cain
Born a Crime by Trevor Noah
When Breath Becomes Air by Paul Kalanithi
The Life-Changing Magic of Tidying Up by Marie Kondo
The Subtle Art of Not Giving A F*ck by Mark Manson
The Stranger in the Woods by Michael Finkel
Youth/Teen Authors
Any Teen New Releases (2017+)
Becky Albertalli (Simon Vs. the Homo Sapiens Agenda)
Victoria Aveyard (Red Queen)
Leigh Bardugo (Six of Crows)
Cassandra Clare (newer titles, select Infernal Devices and Mortal Instruments)
Chris Colfer (The Land of Stories)
S.E. Hinton (The Outsiders)
Erin Hunter (Warriors, Seekers, etc.)
Marie Lu (Legend, Young Elites)
Sarah J. Maas (Throne of Glass series)
Marissa Meyer (Lunar Chronicles)
Patrick Ness (Chaos Walking Trilogy, More Than This)
R.J. Palacio (Wonder, Auggie & Me)
Rick Riordan (Percy Jackson, Heroes of Olympus)
Rainbow Rowell (Eleanor & Park, Fangirl, etc.)
J.K. Rowling (Harry Potter)
Neal Shusterman (Unwind)
Adam Silvera (More Happy Than Not)
Nicola Yoon (The Sun is Also a Star, Everything, Everything)
Jeff Zentner (The Serpent King)
Comics/Manga/Graphic Novels
Alan Moore (Watchmen, V for Vendetta, etc.)
Asterix and Obelix
Batman & other DC Superheroes
Black Butler Manga
Blue Exorcist manga
Bone by Jeff Smith
Buffy the Vampire Slayer
Calvin & Hobbes
Deathnote manga
Fairy Tail manga
Inu Yasha manga
Legend of Zelda manga
Locke & Key by Joe Hill
Lumberjanes
March by John Lewis
Marvel graphic novels
Ms Marvel series
Maus by Art Spiegelman
Naruto manga
Persepolis by Marjane Satrapi
Pokemon manga
Preacher series by Garth Ennis
Saga by Brian K. Vaughan
Sandman series by Neil Gaiman
Sex Criminals
Raina Telgemeier (Smile, Drama, etc.)
Tintin comics (English or French)
Walking Dead
Y: the Last Man by Brian K Vaughan
Science Fiction/Fantasy Authors
Joe Abercrombie
Douglas Adams
Isaac Asimov
Ray Bradbury
Terry Brooks
Jim Butcher
Orson Scott Card
David Eddings
Steven Erickson
Neil Gaiman
Terry Goodkind
Markus Heitz (Dwarves series)
Frank Herbert
Robin Hobb (Assassin's Apprentice)
Robert Jordan
CS Lewis (Space Trilogy)
Scott Lynch (Gentlemen Bastard series)
George R R Martin
China Mieville
Terry Pratchett
Patrick Rothfuss
Brandon Sanderson
J.R.R. Tolkien (Particularly nice omnibus editions!)
Brent Weeks
Forgotten Realms (select titles)
Warhammer
Kids' Novels
Nick Bruel (Bad Kitty)
Choose Your Own Adventure books
Jeff Kinney (Diary of a Wimpy Kid)
George MacDonald (The Princess and the Goblin, etc.)
Megan McDonald (Judy Moody)
Ellen Miles (Puppy Place)
Mary Pope Osborne (Magic Treehouse)
Lincoln Peirce (Big Nate series)
Dav Pilkey (Captain Underpants, Ricky Ricotta)
Pokemon novels
Rachel Renee Russell (Dork Diaries)
Geronimo Stilton
R.L. Stine (Goosebumps Horrorland)
Lauren Tarshis (I Survived)
Kids' Picture Books
Graeme Base (Animalia)
Berenstain Bears
Sandra Boynton
Jan Brett
Alyssa Satin Capucilli (Biscuit books)
Eric Carle
Julia Donaldson (The Gruffalo & any other titles)
Marie-Louise Gay (Stella, Queen of the Snow, etc)
Phoebe Gilman (Jillian Jiggs, Something from Nothing, etc)
Roger Hargreaves (Little Miss/Mr. Men)
Kevin Henkes (Lilly's Purple Plastic Purse)
I Spy and Where's Waldo
Munro Leaf (The Story of Ferdinand)
Lego & Ninjago books
Arnold Lobel (Frog & Toad)
Bill Martin (Chicka Chicka Boom Boom)
Mercer Mayer (Little Critter)
Robert Munsch
Laura Numeroff (If you Give a Pig a Pancake, etc.)
Bill Peet
H.A. Rey (Curious George)
Rob Scotton (Splat Cat)
Maurice Sendak (Where the Wild Things Are)
Dr. Seuss (select titles)
Shel Silverstein (Giving Tree, Falling Up, etc.)
Star Wars (picture books)
Superhero books (Avengers, Spider-Man, Batman)
Transformers
Melanie Watt (Scaredy Squirrel, Chester, etc.)
Mo Willems (Don't Let the Pigeon Drive the Bus, etc.)
Margery Williams (The Velveteen Rabbit)
General Fiction
Chimamanda Ngozie Adichie
Margaret Atwood (The Handmaid's Tale, Oryx and Crake)
Alan Bradley (newer titles)
Roald Dahl (adult books)
Anthony Doerr (About Grace, Memory Wall)
Elena Ferrante (Neopolitan Novels)
William Goldman (The Princess Bride)
Khaled Hosseini (A Thousand Splendid Suns)
John Irving (Prayer for Owen Meany)
Cormac McCarthy (Suttree, The Border Trilogy Omnibus)
Christopher Moore (Lamb)
Toni Morrison (Sula, Beloved)
Kate Morton (The Secret Keeper)
Jojo Moyes (The Last Letter from Your Lover)
Haruki Murakami
Chuck Palahniuk (Fight Club)
Maria Semple (Where'd You Go, Bernadette)
Patrick Taylor (Select Titles)
Richard Wagamese
Alice Walker (The Color Purple)
David Foster Wallace (Infinite Jest)
Classic Literature
Jane Austen (select titles)
The Bronte Sisters (Wuthering Heights, Villette)
Charles Bukowski
Anthony Burgess (A Clockwork Orange)
Albert Camus (The Stranger, The Plague)
Fyodor Dostoevsky
Alexandre Dumas (The Three Musketeers, The Count of Monte Cristo)
William Faulkner
F. Scott Fitzgerald (The Great Gatsby, This Side of Paradise)
Joseph Heller (Catch-22)
Ernest Hemingway (The Old Man and the Sea, The Sun Also Rises)
Jack Kerouac (On the Road)
Vladimir Nabokov (Lolita)
George Orwell (1984, Animal Farm)
Sylvia Plath (The Bell Jar)
Edgar Allan Poe (Collected Works)
John Steinbeck (The Grapes of Wrath, Cannery Row)
Leo Tolstoy
Kurt Vonnegut
John Wyndham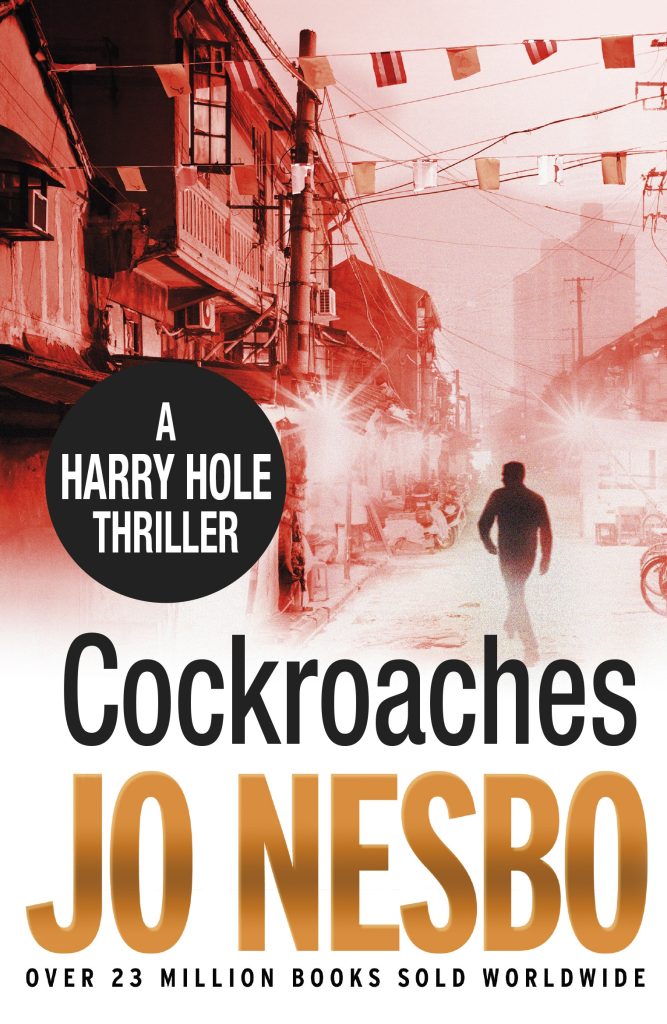 British Mystery Authors
Kate Atkinson
Agatha Christie (Murder on the Orient Express, And Then There Were None)
Arthur Conan Doyle
Tana French (In the Woods)
Robert Galbraith (The Cuckoo's Calling)
Reginald Hill
P.D. James
Quintin Jardine
Stuart MacBride
Peter Lovesey
Val McDermid
Ian Rankin
Peter Robinson
R.D. Wingfield
European Mystery Authors
Jussi Adler-Olsen
Andrea Camilleri
Anne Holt
Camilla Lackberg
Henning Mankell
Jo Nesbo
Lars Keplar
Fred Vargas
Arnaldur Indridason
North American Mystery Authors (Select Titles)
Louise Penny
James Lee Burke
Raymond Chandler
Harlan Coben
Michael Connelly
Robert Crais
Lisa Gardner
Kerry Greenwood
J.A. Jance
Laurie R. King
John Lescroart
Robert B. Parker
Louise Penny
Jacqueline Winspear
Thriller Authors (Select Titles)
Jeffrey Archer
Ted Bell
Steve Berry
Alex Berenson
Lee Child
Michael Crichton
Clive Cussler
Nelson DeMille
Ian Fleming
Vince Flynn
Ken Follett
Thomas Harris
Greg Iles
Douglas Preston
James Rollins
Daniel Silva
Wilbur Smith
Brad Thor
Military Fiction
G.S. Beard (Mr Midshipman Fury, etc.)
Bernard Cornwell (The Last Kingdom series, etc.)
W.E.B. Griffin (select titles)
Conn Iggulden (Rome Series, etc)
William Johnstone (Ashes)
Robert Low (The Lion at Bay)
Patrick O'Brian
Chris Ryan
Simon Scarrow (Brothers in Blood)
Tim Severin (Viking Trilogy)
Jack Whyte
Western (select titles, we already have many!)
Literary Westerns (ie. True Grit)
William Johnstone
Dana Fuller Ross
Louis L'amour
Ralph Compton
John Jakes
Zane Grey
Jon Sharpe
Jake Loga
Horror Authors
Classic Horror (Bram Stoker, Mary Shelley, Shirley Jackson, etc.)
M.R. Carey (The Girl With All the Gifts)
Nick Cutter
Mark Z. Danielewski (House of Leaves)
Mira Grant (Newsflesh Trilogy)
Joe Hill (NOS4A2, Heart-Shaped Box, etc.)
Stephen King (The Shining, It, Dark Tower series)
Dean Koontz (select titles)
John Ajvide Lindqvist (Let the Right One In)
H.P. Lovecraft
Jonathan Maberry (Joe Ledger novels)
Anne Rice
Paranormal Authors
Kelley Armstrong
Jayne Castle
Christine Feehan
Diana Gabaldon
Laurell K. Hamilton
Kim Harrison
Sherrilyn Kenyon
Jayne Ann Krentz
Karen Marie Moning
J.R. Ward
Contemporary Romance Authors
Robyn Carr
Kristin Hannah
Marian Keyes
Debbie Macomber (select titles)
Fern Michaels
Nora Roberts (newer titles)
Nicholas Sparks (newer paperback titles)
Sherryl Woods
Romantic Suspense Authors
Maya Banks
Sandra Brown
Lisa Jackson
Brenda Novak
Poetry
Keats
Wordsworth
Robert Frost
Shelley
Coleridge
Emily Dickinson
Allen Ginsberg
Charles Bukowski
Rumi
Christian Fiction (Select titles only)
Francine Rivers
Karen Kingsbury
Ted Dekker
Theology/Spirituality/Metaphysical
C. S. Lewis
Thomas Merton
Wayne Dyer
Joyce Meyer
Eckhart Tolle
Zechariah Sitchin
Graham Hancock
Anything on Meditation
Healing properties of crystals
Gnostic writings
Atheist writing (Dawkins, Hitchens, etc)
Early Christian writing
Jewish theology
Early Protestant histories
Mennonite histories
Rob Bell
N.T. Wright
Francis Chan
Mark Driscoll
Philosophy
Soren Kierkegaard
Friedrich Nietzsche
Jean-Paul Sartre
Jean Jacques Rousseau
Henry David Thoreau
Ayn Rand
Plato
Other classic philosophers
Self Help
Robin Sharma
Louise Hay
Melodie Beattie
Gabor Mate
Cook Books
Julia Child Cookbooks
Cookbooks by Jamie Oliver, Anna Olson, Gordon Ramsay, etc.
Celebrity Chefs/Food Network tie-ins
Vegan/Raw foods/Whole Foods Books
Gluten-Free Cookbooks
Joy of Cooking by Rombauer
Anything on preserving: smoking, pickling, canning, etc.
Indian Cookbooks
Ethnic Cookbooks
General Non-fiction
John Vaillant
Malcolm Gladwell
Hunter S. Thompson
Cesar Millan
Cryptozoology
A.J. Jacobs
Outdoors
B.C./West Coast Field guides for birds, plants, mushrooms, etc.
Anything on edible or medicinal uses for plants
Outdoor survival guides (Les Stroud, SAS stuff, etc)
Organic Gardening
Backroads map books for B.C.
Gold panning, gem sites, etc
Farming, homesteading
Animal/Fish/Bird husbandry
Alternative Energy (solar, wind, geothermal)
Hunting guides for B.C. species
Fishing in B.C.
Rocks and Minerals
Military
Nazi History
WWII Eastern Front
Military Unit Histories
Ancient conflicts (Biblical era to Boer War)
Mein Kampf
World War 1
History
Ancient History
Gold rush history
Local/West Coast first nations history, art books
Early settlement/homesteading
N. L. Barlee
Garnet Basque
Abbotsford History
Fine Bindings
Franklin Library books
Easton Press
Folio Society
Vinyl
For information on selling vinyl, click here, and for information on what we have in stock, click here.
REMEMBER! We are open 7 days a week, 363 days a year (everyday except Christmas and New Year's Day). We have convenient parking at the back of the store. Just come down the lane off of Montrose Ave. and walk up the back steps; the door is always unlocked!
Store hours Monday- Sunday: 10:00am to 6:00 pm
Stat. Holidays Hours: 12:00am to 4:00pm (May vary)
Hemingway's New & Used Books 33765 Essendene Ave Abbotsford, BC V2S 2H1 604-855-1894 hemibooks@yahoo.com