Hey everyone!
This Saturday is Record Store Day and, in celebration of this, we will partaking in selling the exclusive releases for the big day. There will be nearly 100 exclusive titles available in limited supply when we open at 10:00 AM. And just so you know, we will not be able to to put any of these items on hold until after the big day, so it's a first come, first served type deal.
Follow our Facebook and Instagram pages for regular updates, including photos of all the items that we will be getting in!
Happy collecting!
Pictured below are all of the NEW books, which range from beautiful classic literature to some uncommon nonfiction titles, like Jon Ronson's fascinating So You've Been Publicly Shamed and The Story of My Life by Hellen Keller.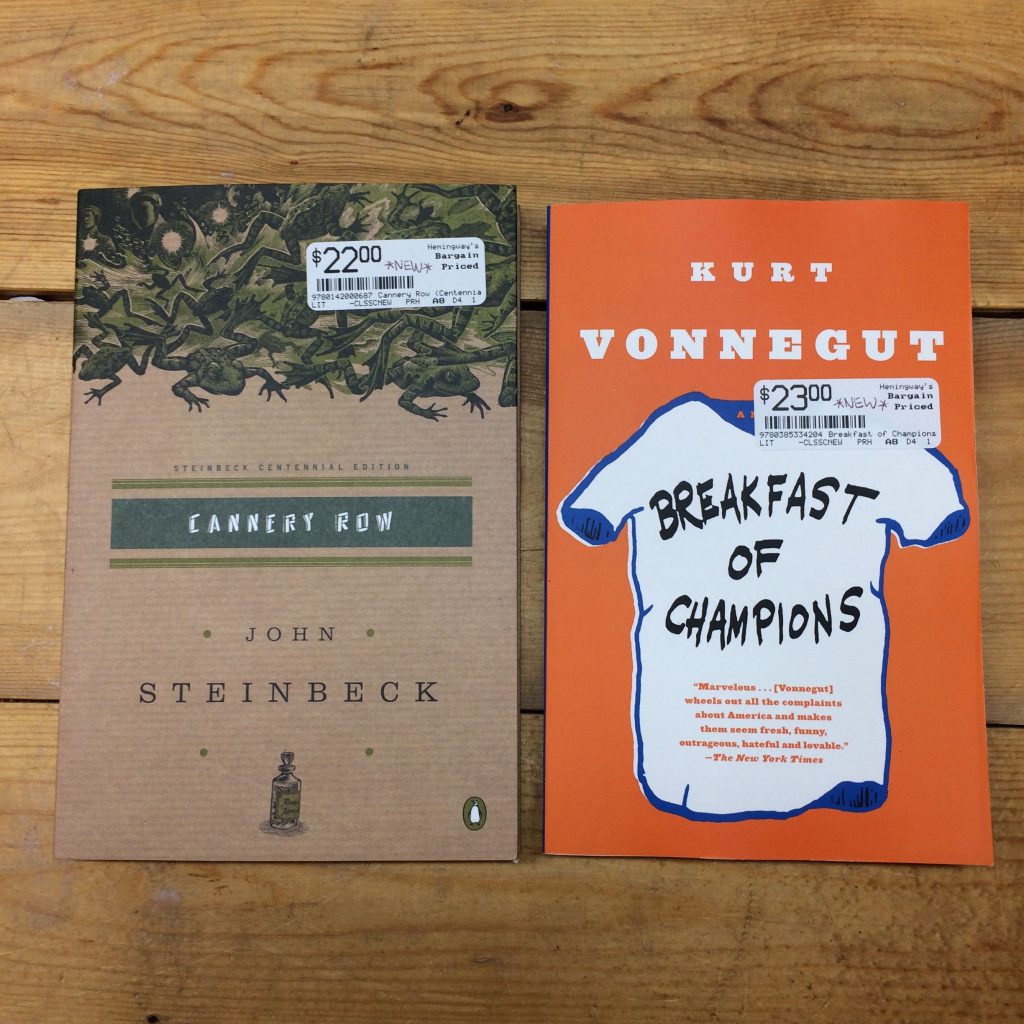 We also got in plenty of great contemporary lit (used), including some neat SF/Fantasy titles, and popular books like Birdie by Tracey Lindberg.
And last but certainly not least, we got in plenty of fantastic kids books!
This week has brought a bit of sunshine, lots of rain, and over 400 used books! Our new arrivals this week range from incredible classics (George Orwell, Machiavelli, and Albert Einstein) to brand new literature and psychological thriller titles (Shari Lapena, Ruth Ware, Ali Land, and many more!). As always, feel free to call or email us at the store to put titles on hold if you need a day or two to get in. This is recommended, as some of these titles won't last long!
Brand New, Sealed Vinyl Hitting the Shelves!
Close to 200 brand new albums hit the shelves this morning! We've got classic rock and pop, rap and hip hop, indie bands, soundtracks, and much more!
We are constantly receiving loads of used books, from children's books to science and philosophy and everything in between! Here are a few of our most recent arrivals.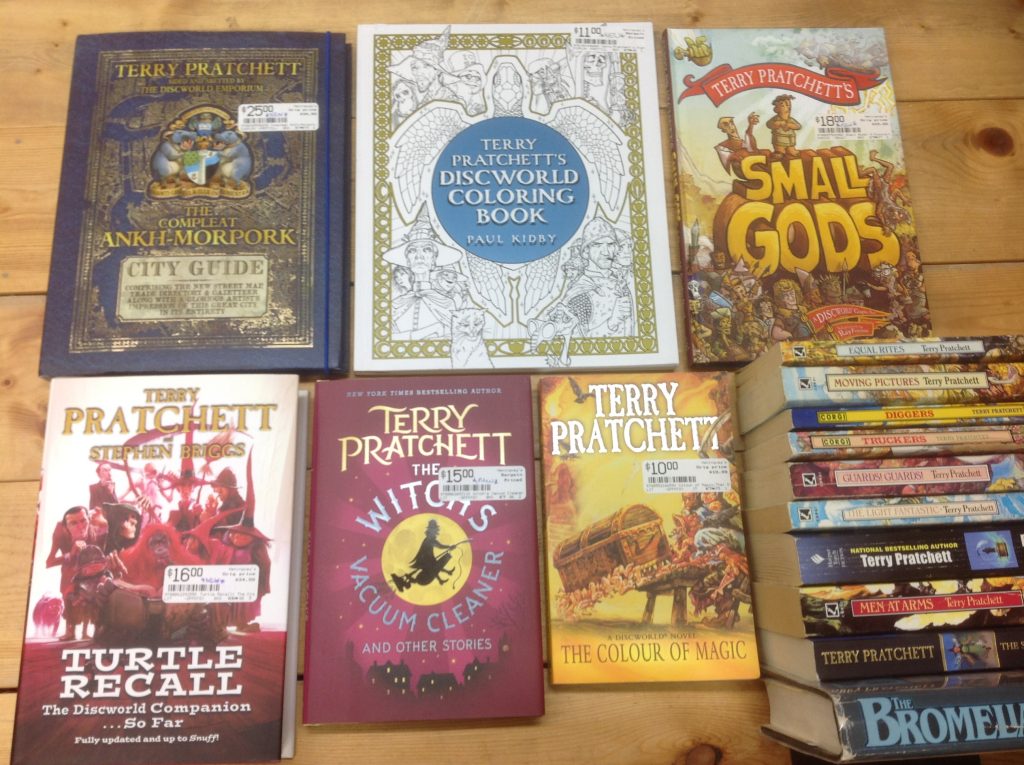 With the recent acquisition of over 300 DC and Marvel trade paperbacks, our graphic novel section is more full than ever! We are also lucky enough to have found a ton of used Attack on Titan manga, so come get them while they're hot!
Gorgeous Art Collection Hitting the Shelves!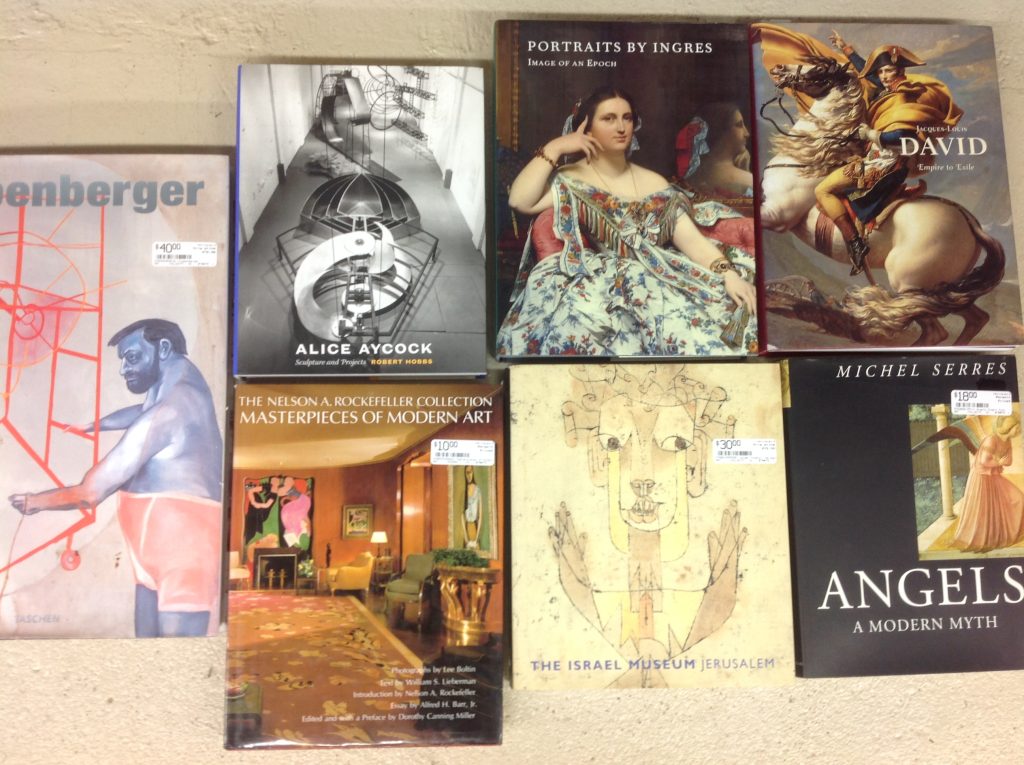 We've recently put out a large bunch of beautiful books on art, sculpture, and photography. Most of them are gorgeous hardcovers in excellent condition.  Here's just a small sample of what we've got!
Lots of great albums from the latest collection are becoming available today! Many, many great artists ranging from John Lennon, Ravi Shankar, Curtis Mayfield, Van Morrison, U2, The Rolling Stones, Fleetwood Mac, Heart, The Velvet Underground, Paul Simon, and so many more.
ONE PUUUUNCH (and some other manga)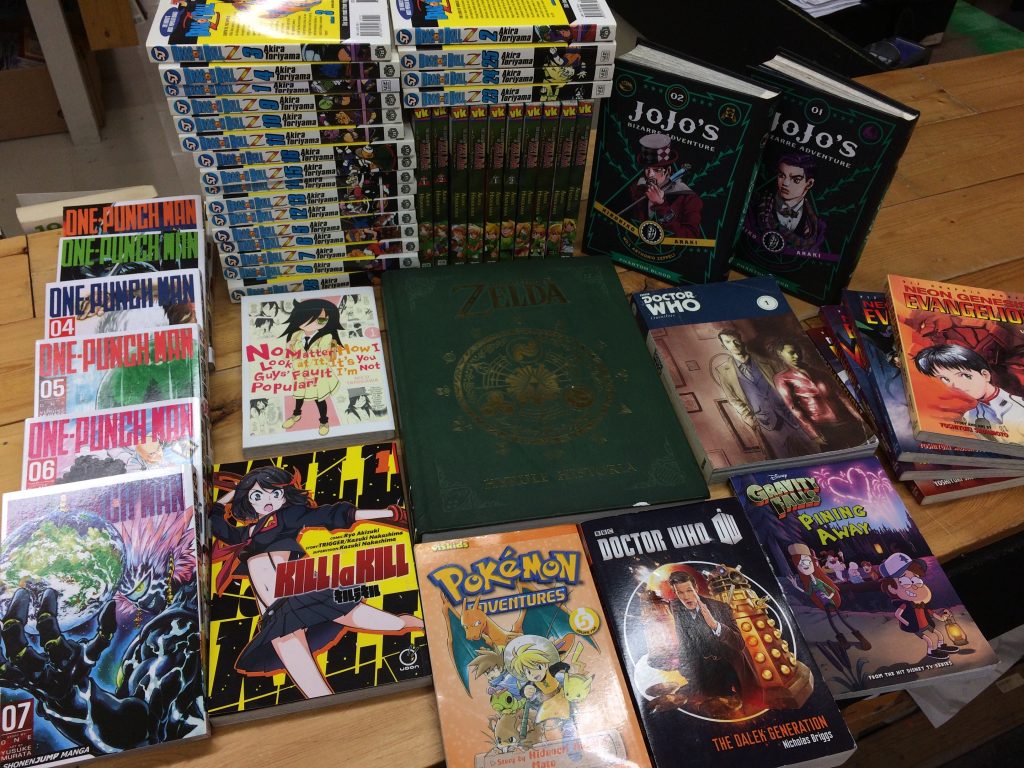 Over 9000 Around 50 volumes of sweet manga just hit the shelves, including a whole whack of Dragon Ball Z, One Punch Man, and Neon Genesis Evangelion. We also got in a couple of Doctor Who books, including the first volume in a comic series! Also included in this haul is The Legend of Zelda: Hyrule Historia, which is a must-have for every Zelda fanatic.
If you're as obsessed with books as we are, you'll be delighted by the gorgeous Penguin Clothbound Classics that we just got in, as well as this collectible edition of The Great Gatsby.
To the delight (surely) of fans of The Office and Parks & Rec, we also got in a handful of awesome celebrity memoirs, but they're going fast so come get them while you still can!

We're here to meet all (or at least most) of your new vinyl desires: we got in Panic! at the Disco, Tame Impala, Fleet Foxes, Iron Maiden, The Smiths, Green Day, Nirvana, you name it!
There's plenty more not pictured or listed here, so swing by to check it out yourself. Happy hunting!
This weekend has been awesome for new inventory, as you can see below! We received a ton of sweet Doctor Who books (including a Dot-to-Dot Doc book!) as well as many beautiful teen lit titles. We have also received a handful of fun graphic novels and manga series, like Wallflower, Howard the Duck, Buffy the Vampire Slayer, and many more.
Also, we recently finishing processing our shipment of remaindered books, meaning we have hundreds of new books at our fabulous used book prices! You can see our full discounted new stock here.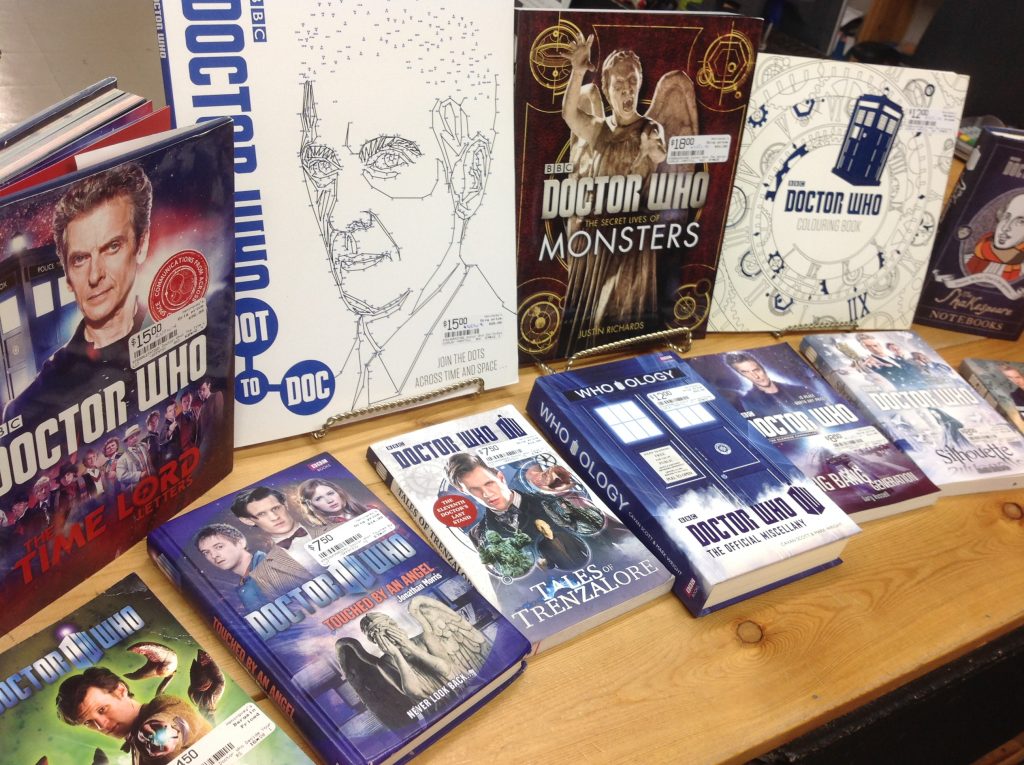 Even more new vinyl in!
On top of the used vinyl we've been receiving lately, we've also just gotten in over 100 new records. Sufjan Stevens, Michael Jackson, Iron Maiden, The Killers, Lana Del Rey, Marvin Gaye, Dr. Dre, Bob Marley, Jack White, The Tragically Hip, Rush, Panic! At the Disco, Amy Winehouse and many, many more not pictured here! Come on down and upgrade your favorite albums to vinyl!
Every week we get stacks of great new arrivals hitting the shelves, both books and vinyl! Check back for updates on all our biggest collections, greatest finds, and hottest titles!
Some recent arrivals: